The Indonesia Golf Experience
---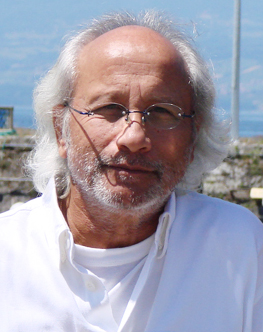 I am a child of the sixties. In Europe, from as early as 1968, I was part of the European 'pop music scene'.
For nearly 20 years, I have promoted artists like Rod Stewart & The Faces, Black Sabbath, Status Quo, Elton John, Dire Straits and Genesis to name just a few.
Music and entertainment were my absolute passions.
In 1987, I took a leave from the sometimes rather tiring music industry and I returned to Indonesia, the country in which I was born. There, golf truly became 'my new passion'.
Over the past 20 years, I have traveled extensively and played golf on all 5 continents.
I visited exciting countries and played some fabulous courses in the process.
In the past two decades, at home, I have seen Indonesia Golf grow from some 50 courses in the early nineties to over 150 courses today.
In 1998, I decided to dedicate my time to promoting Indonesia's fabulous world of golf & leisure and to telling fellow golfers about the beauty of Indonesia Golf.
Not one day do I regret that decision!
Welcome to Indonesia's fabulous world of golf & leisure.
This website is my statement to my passion. It will truly tell you all about golf in Indonesia and in case you are still left with questions, do not hesitate to drop me an email at dennis@indogolf.com
Nothing is too crazy and I am more than happy to give you my personal take and advice on how to enjoy Indonesia Golf to the fullest.
To those golfers that plan to come to Indonesia for the very first time, I am looking forward to, one day, welcoming you personally to Indonesia and its fabulous world of golf & leisure.
To the thousands of golfers that have made Indonesia a permanent fixture for their annual golfing holiday, I say thanks a million for your continued support for Indonesia Golf.
'Have a great game and hit 'm straight', on and off the course.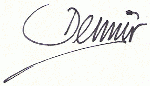 Dennis G. Kloeth
Golf Promo Indonesia